WELCOME TO SAFE SHIP MCKINNEY
 
Heritage Shopping Plaza
1705 West University Drive Suite 108
McKinney, TX 75069
 Just off Highway 75 at the corner of Red Bud and W. University Dr. next to the Rent-A-Center



Proudly Serving The McKinney / Frisco Area
YOUR Certified Retail Postal Center, FedEx, DHL, Greyhound GPX, Lone Star, Estafeta local Mexico, over sized and truck domestic & international shipments
 Your Hosts Arif and Fatima 
Store Hours: 8:30am to 6:00pm Monday through Friday Saturday 9:00am to 1:00pm.   Closed on Sunday
Phone – 972-435-7870
Fax – 214-592-8058
Nothing is Too Large –  Nothing is Too Small
Safe Ship offers world-class customer service and the very best prices. We are your Certified U.S. Post Office Retail Center – YES we do all the Post Office services. We are also Authorized Ship Centers for FedEx, Greyhound GPX, Norco, OnTrac Same Day and DHL. Safe Ship is your Oversize Package Center and your Truck Freight Hub – your domestic and international shipping partners. Plus we are your EstaFeta specialty shipping connection to Mexico. 
Safe Ship is your specialty Shipping Connection and your home and small business headquarters – all in one convenient location. We sell 49¢ stamps for what they cost, 49¢). And only Safe Ship can make any size heavy-duty specialty boxes with our patented BoxMakerPro™ box-making machine. We are highly trained packing professionals and we are not finished until your package arrives at its destination in the same condition it arrived in and left our store. Stop by and meet Arif & Fatima and find out how we can pack and ship anything to anywhere in the world for you.
The World's MOST Complete Mailing, Packing & Shipping Store. A Certified USPS Retail Postal Center and Pack & Ship Store. ALL in One.
ALWAYS THE BEST PRICES & THE BEST SERVICE
We Make Specialty Boxes. Our in house

BoxMakerPRO™

  Box Machine allows us to make a million different size boxes for you today. We always have the perfect box.
Up to $100,000 Insurance Available
Fast, Friendly Professional Service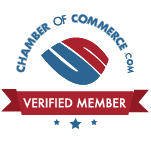 McKinney Post Offices